Client – Southport Golf Club
Building in a green energy supply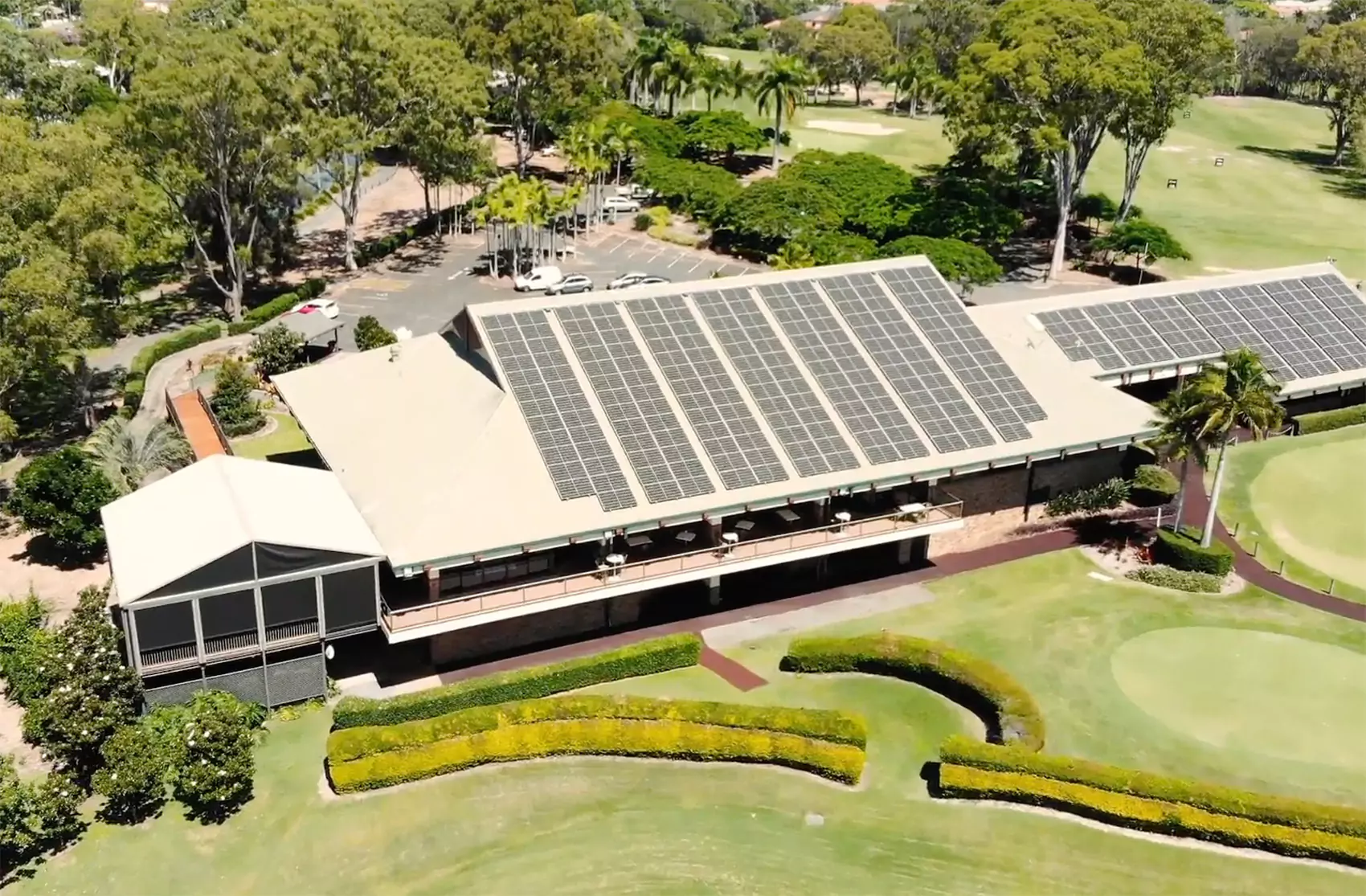 In a move which will be popular with stakeholders, Members, the community and the accounting department, Southport Golf Club has undertaken the expansion of their onsite generation portfolio with the installation of a solar solution on the main building to reduce its expenses and emissions.
Solar Solution
DS Energy was tasked with finding the right solar solution for the club which boasts an 18-hole golf course and a wide range of dining, event and function options catering for groups of up to 220.
DS Energy worked closely with the clubs committee to develop an appropriate solution. Two options were considered both utilising LG technology.
Option One was comprised of a 99.75kW system comprised of LG NeON 2 panels, manufactured in South Korea with a 25-year product warranty and a Filmer 100kW Inverter with a 10-year product warranty.
The system is expected to generate 148,736kWh annually.
Option Two would see a 99.9W solution of LG MonoX Plus Panels (15-year product warranty), manufactured in China, utilising the Solaredge 82.8W inverter (which has a 12-year warranty) and the P801 power optimisers.
This system is expected to generate a comparable 148,961kWh each year at a capital cost 20% less than option 1.
Based on the Net Present Value and internal rate of return for the projects over the warranted life of the asset, the committee opted for the second solution. For a system of this scale, the government incentives remain significant with the point-of-sale discount offered to the club representing over 30% of the assets value.
Solar Performance Monitoring
DS Energy has also recommended incorporating the Solar Analytics solution across all of the onsite generation assets to ensure the club has visibility of the performance of the assets. With three different inverters installed the Solar Analytics platform provides an agnostic approach to keeping an eye on the performance of the investment.
If you want to know how we can improve your businesses energy efficiencies and save money, contact us or call me on Ph 0402 967 966.